FORUM POSTPONED
Dear all,
The uncertainties brought by the COVID-19 crisis and the difficult consequences that we will all have to face have forced our optimism to give way to realism. It is therefore with regret that we announce the postponement of our Forum Words from the Street to the week of October 18th to 22nd, 2021.
Indeed, it is important to us to preserve the main objectives of this forum: TRAIN – EXCHANGE – CREATE – PARTY.
We all agree to keep this spirit intact rather than considering a partial version that would risk making Words from the Street lose its meaning.

In order not to lose the momentum, we have decided to keep a small virtual event during the week of October 26-30, 2020. More information will follow.

We look forward to seeing you again, take care of yourself and your loved ones,
The Dynamo International team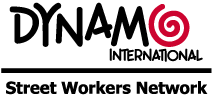 DYNAMO INTERNATIONAL – STREET WORKERS NETWORK PROPOSES YOU TO BE THE MAIN ACTORS OF THE INTERNATIONAL FORUM "WORDS FROM THE STREET III".
1000 PARTICIPANTS FROM 5 CONTINENTS
Workshops, debates, trainings, exchanges, field visits
About Dynamo International Street Workers Network
Dynamo International – Street Workers Network is an international network made of social street workers that act on the field in favour of persons in street situations. The idea is to make these street workers easily and simply available to those who are the most excluded.
Stay informed of the evolution of the program